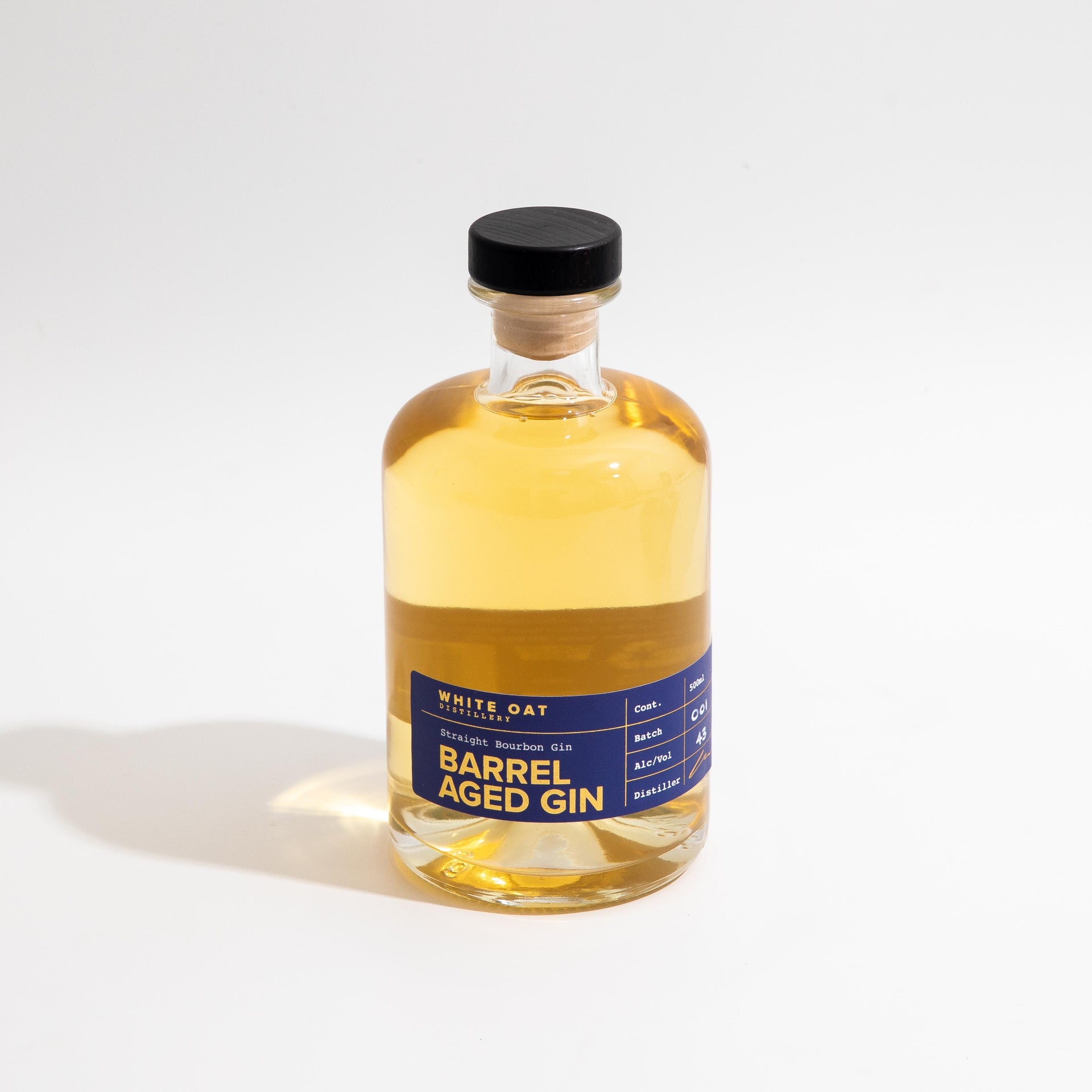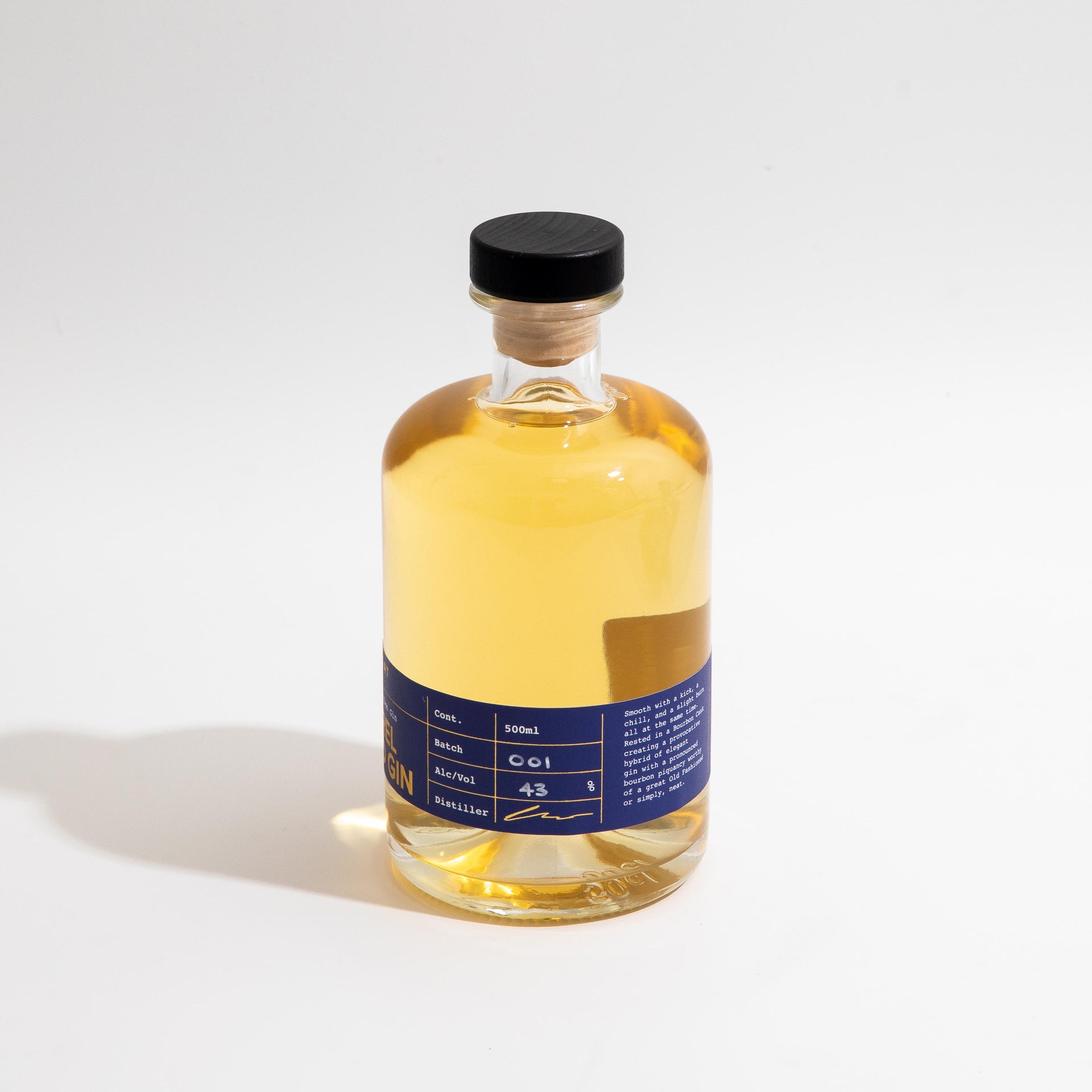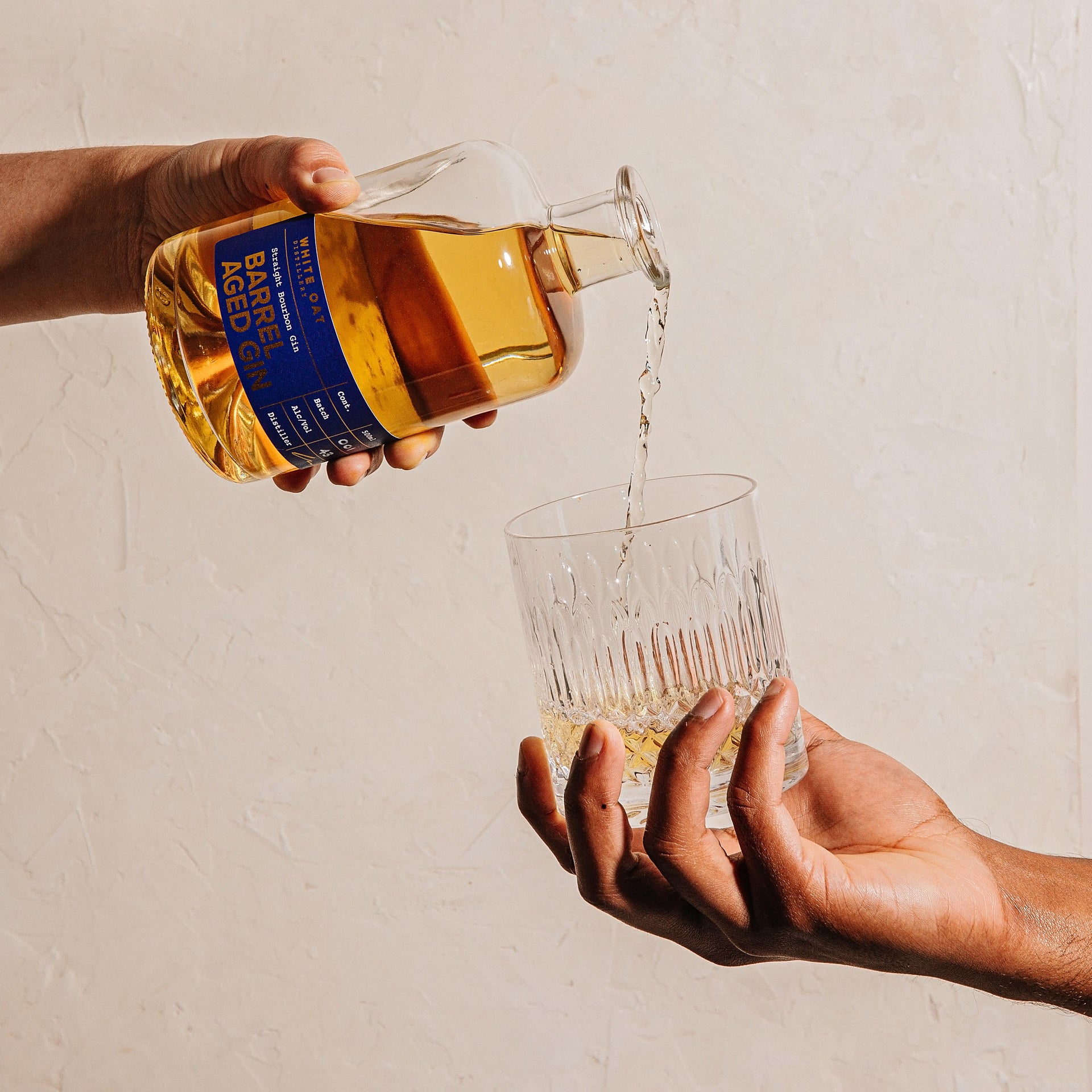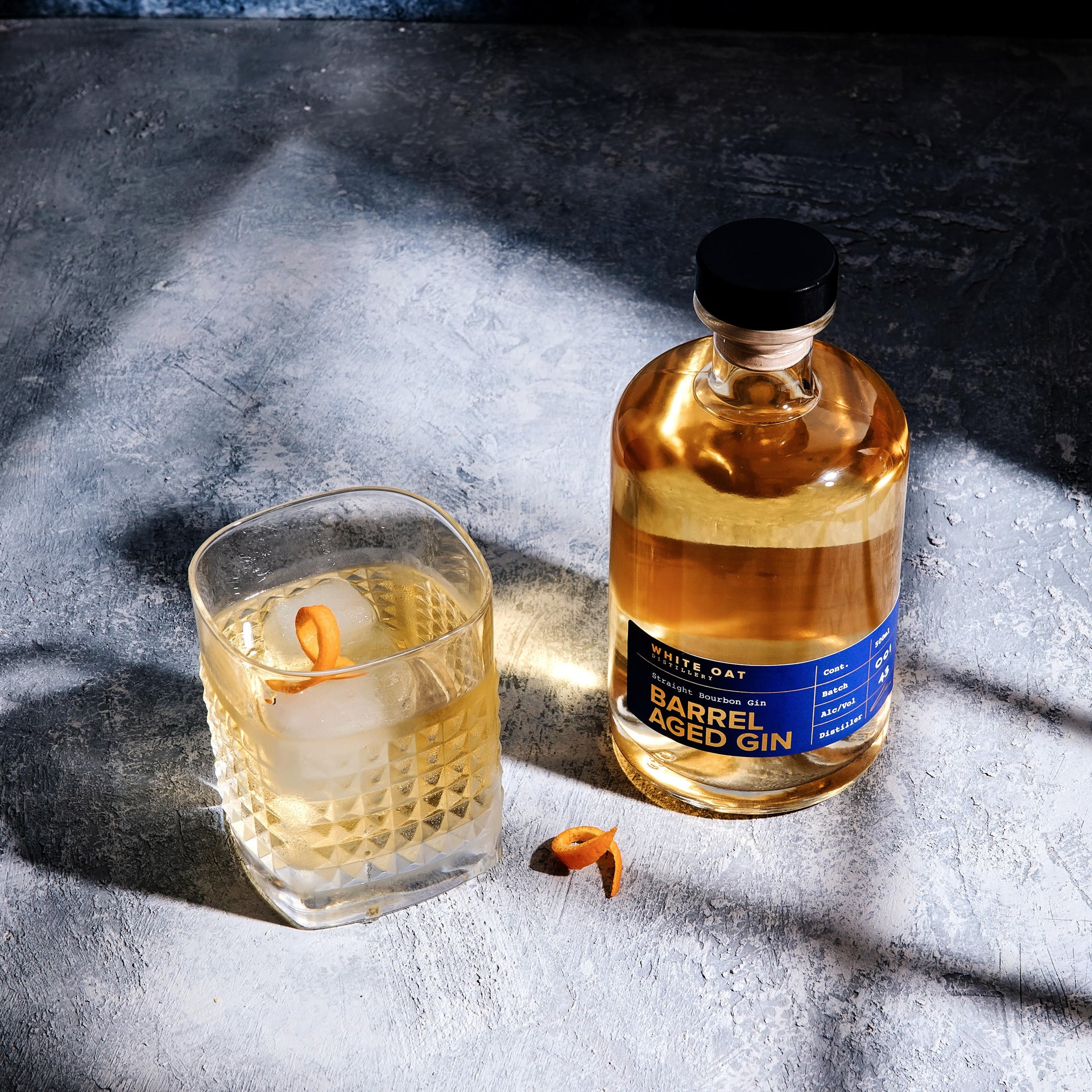 Barrel Aged Bourbon Gin 500ml
Smooth with a kick, a chill and a slight burn all at the same time. Rested in a Bourbon Cask creating a provocative hybrid of elegant gin with a pronounced bourbon piquancy worthy of a great Old Fashioned or simply, neat.

Nose: The nose is complex, with an upfront aroma of a toffee sweetness, hints of the citrus and florals from the gin bontanicals seep through the traditional bourbon fragrances of leather and oak.

Taste: A spicey caramel flavour infused with bold grain and woody notes followed up by a subtle hint of apple sweetness.