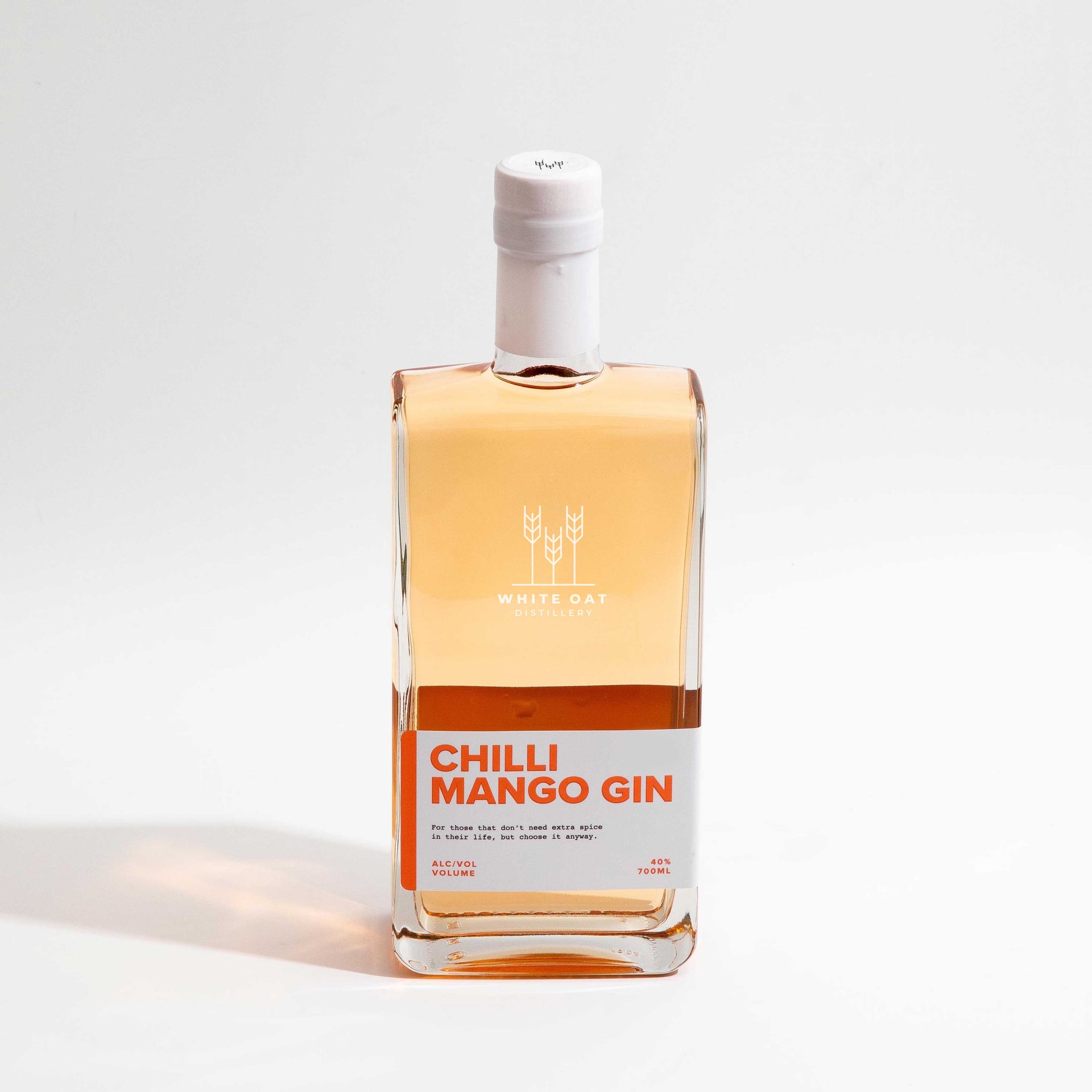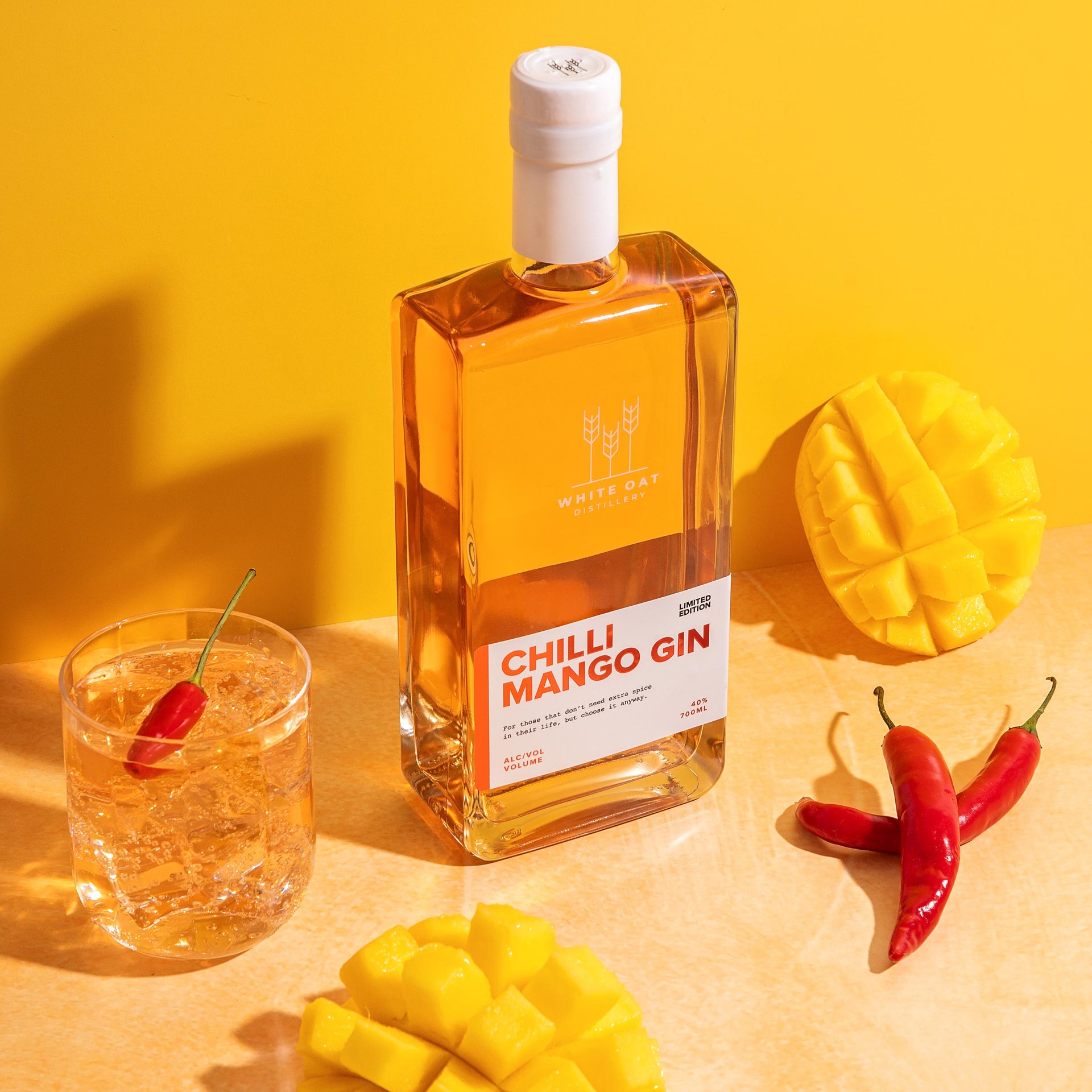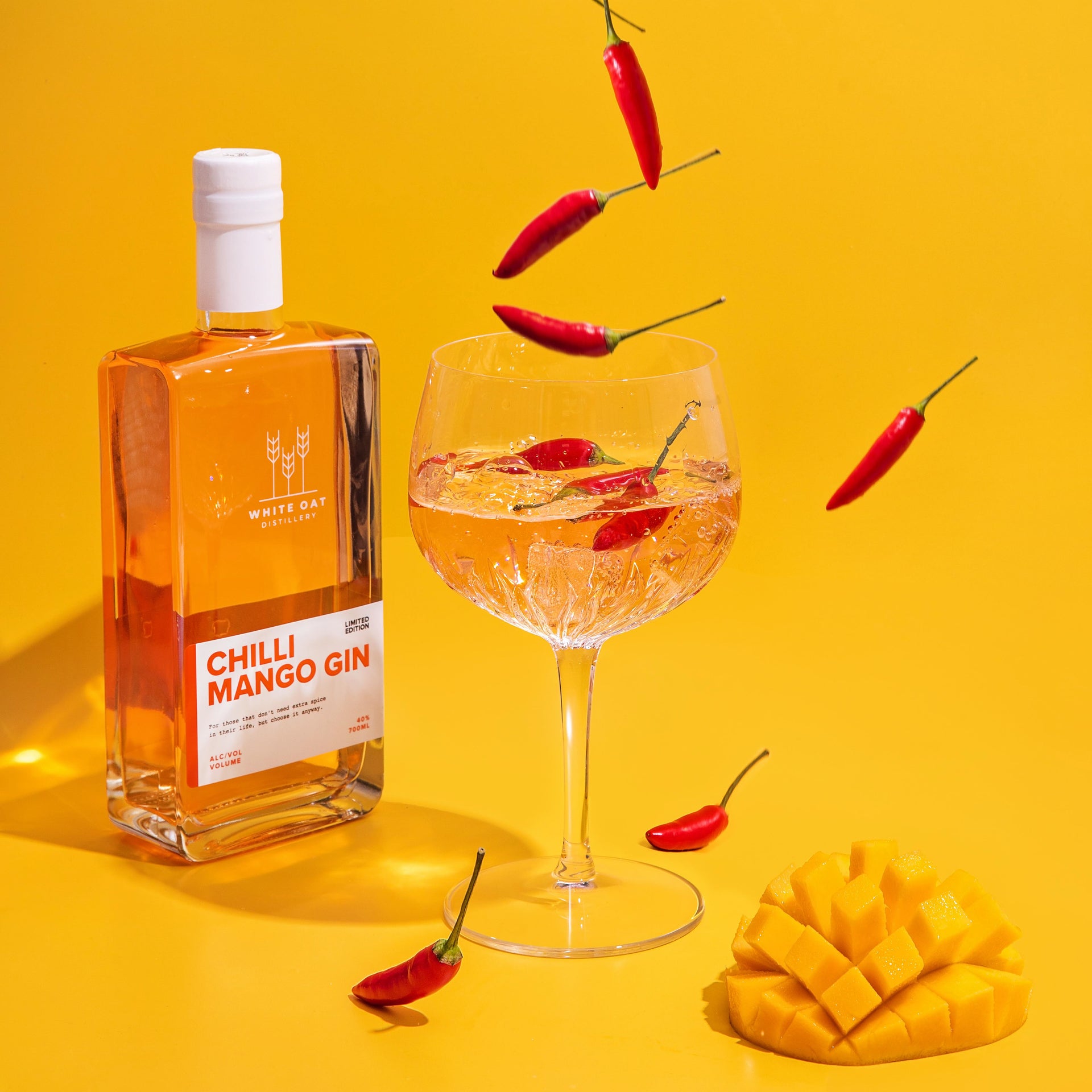 A tantalising tango of ginteresting flavour. This Chilli Mango Gin swirls with luscious sweet fruity notes before stepping up the tempo with subtle uppercuts of spice. One to add some sway to your day or set any night alight. For those that don't need extra spice in their life, but choose it anyway. Salud!

Nose: Sweet Mango with A Peppery Undertone.

Taste: Fresh Summer Mango up front followed by a background of herbaceous spice, combined with a solid level of latent heat, typical of a Trinidad Scorpion Chilli.